Being accused by the government of a crime is intimidating, humiliating, and nerve-racking. You need an experienced, zealous, and aggressive advocate by your side. You need someone who is recognized as an expert in Sarasota Criminal Trial Law. You need a Board Certified Attorney. You need someone who has extensive experience in trying cases. You need a lawyer who was born and raised in the area and is familiar with the Judges and Prosecutors. You need a Sarasota criminal trial attorney who is recognized by his peers as a "Super Lawyer" and who is listed in "Best Attorneys in America". You need an attorney who is a leader in his field, an attorney who is a past President of the Florida Association of Criminal Defense Lawyers and the Sarasota County Bar Association. You need The Byrd Law Firm.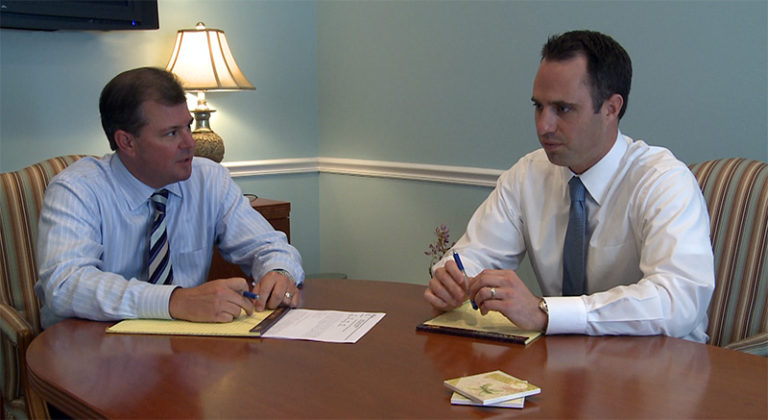 Derek Byrd and Drew Solnoki handle all criminal matters, including but not limited to:
DUI
Drug Offenses
Sex Crimes
Assault/Battery
Theft/Burglary
Domestic Violence
Murder/Manslaughter
Probation Violations
WHAT OPTIONS MAY BE AVAILABLE?
A. Immediate Interview with The Prosecutor
Early intervention may determine what charges, if any, are filed against you. Often, we are able to meet face to face with the Prosecutor before any formal charges are filed to advocate our side of the case. Practicing exclusively in Criminal Defense and being from the area usually means we know the Prosecutor on a first name basis. Our reputation and relationships with the Prosecutor's office often help us get our "foot in the door" for a meeting about the particulars of your case. Early intervention can lead to a dismissal or a reduction in charges. At the very least, early intervention will give the Prosecutor better insight as to who you are as a person.
B. Potential Motions Filed On Your Behalf
Some evidence against you may be inadmissible because of an illegal search and seizure. Additionally, statements you may have made could have been taken in violation of your rights. We take great pride in our knowledge of the law and assessing whether our client's rights were violated.
C. Plea Bargains
Negotiate with the prosecutor and broker deals to avoid a formal conviction when feasible, and minimize incarceration, probation and fines.
D. Jury Trials
Our legal defense team has extensive jury trial experience and will fight for your rights. If you are interested in knowing how we have fared in prior jury trials, please click Derek Byrd's Jury Trial Results or Drew Solnoki's Jury Trial Results. By clicking on jury trial results, you are specifically requesting said information.
The Byrd Law Firm understands that being arrested can be a shocking and humiliating experience. People are typically worried about how their arrest will affect their loved ones, their freedom, and their future. Although this may be one of the most challenging times of your life, the Byrd Law Firm is here to help.
We have over 45 years of combined criminal defense practice.
We have defended thousands of accused citizens & we have tried hundreds of cases.
If you have questions please don't hesitate to contact a Sarasota Criminal Trial Laywer at The Byrd Law Firm today for a consultation. We're here to help!