Criminal Defense Attorney, Sarasota, Florida
Mr. Derek Byrd specializes in Criminal Law and is Board Certified by the Florida Bar as a Criminal Trial Attorney.
The Florida Bar considers Mr. Byrd an "expert" in criminal trial law. This is the highest level of recognition given by the Florida Bar. Board Certification is based on competency & experience within a defined area of law. Mr. Byrd has held this honor since 2002.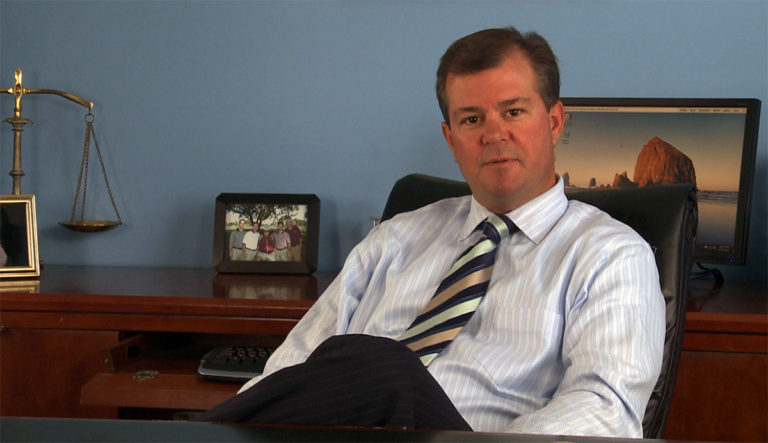 Derek Byrd was born and raised in the Sarasota/Bradenton area. He grew up watching his father defend high profile criminal cases in the old Sarasota County Courthouse. Derek's father's legal skills and the excitement surrounding the legal system inspired Derek to become a criminal defense attorney. He graduated from Florida State University in 1990 with a B. A. in Criminology and went on to earn his Juris Doctorate Degree in 1995 from Quinnipiac College of Law in Hamden, Connecticut graduating cum laude (top 5% of his class). While in law school, Derek concentrated his studies on criminal and trial law and he served as Notes and Comments Editor for the Law Review Journal.
SARASOTA'S CRIMINAL DEFENSE ATTORNEY
After being admitted to the Florida Bar in early 1996, Derek went to work for the Public Defender's Office in Sarasota, where he gained extensive and valuable trial experience. He opened The Byrd Law Firm in 1998. Derek is Board Certified in Criminal Defense and has been since 2004. He is a Past President of the Florida Association of Criminal Defense Lawyers Statewide Chapter which has close to 2,000 members. Derek also served as the President of the Sarasota Chapter of the Florida Association of Criminal Defense Lawyers from 1999 – 2001. Additionally, he is a Past President of the Sarasota County Bar. Derek also served as Chairperson of the local Florida Bar Grievance Committee. In 2019, he was awarded the Jim Slater Professionalism Award for outstanding professionalism in the 12th Judicial Circuit of Florida. Notably, Derek is also on the Board of Directors of the Innocence Project of Florida, a non-profit organization dedicated to helping innocent prisoners in Florida gain their freedom and rebuild their lives. Additionally, he is the past-president of the Judge John M. Scheb American Inn of Court. He is licensed in all State Courts and the Federal Court, Middle District of Florida. Derek has written articles for the Defender magazine and spoken at FACDL seminars. He is a Life Member of FACDL, a member of the National Association of Criminal Defense Lawyers (NACDL), the American Bar Association, the Florida Bar-Criminal Law section, and the Sarasota County Bar Association. Derek's wife, Heather, has not only been his partner in life for over 20 years, she is also his Partner at The Byrd Law Firm, and her practice is concentrated solely on family law. They have raised two wonderful young men together.

If you have questions please don't hesitate to contact The Byrd Law Firm today for a consultation.
We're here to help!