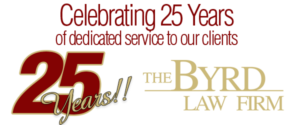 The Byrd Law firm is located in Sarasota, Florida provides legal services to residents of Sarasota, Bradenton & Venice. Our Criminal Law & DUI attorneys, Derek Byrd & Drew Solnoki, are known for their aggressive and successful legal services. Derek and Drew strive to achieve the best possible outcome for their clients. If you are facing criminal or DUI charges you need an attorney with extensive experience. Derek Byrd and Drew Solnoki have such experience.
Divorce & Family Law
Our Divorce & Family Law attorneys, Heather Byrd & Drew Solnoki, have been practicing trial law for the past 25 years. They have been extremely successful in representing families in the Sarasota area. They have an aggressive nature in the courtroom when appropriate while maintaining a compassionate nature with their clients. Heather's and Drew's clients gain someone they can depend upon during a very difficult time and they also gain attorneys who will achieve the results they need.